Multi-day Group Tours to Poland
designed to your needs for an unforgettable stay in Poland
Multi-day Group Tours to Poland
Tours Around Poland by Martin's City Tours organises tailor-made multi-day group tours to Poland. Fully designed to your needs, we provide you with an unforgettable stay in Poland. Also, we know that the anticipation of your holiday is very important. With our help, it will become even more fun. Based on your suggestions we create a personalised blueprint fitted to your budget for your stay. As a result, we offer you the opportunity to uncover the rich history, art, people, and culture of Poland at your chosen destination.
Specifically, dive into the Polish culture with our in-depth tours. Our multi-day group tours in Poland take you on a whirlwind experience of Poland. Based on your likings, we can show you the most picturesque towns and villages in Poland. Also, we recommend amazing museums, delicious cuisine, nightlife, sports, and hands-on activities to you. Finally, we create a blueprint for your tour, based on your preferences. Besides that, we love to bring you in contact with the locals.
Do you wish to stay at a hostel, boutique hotel, or a modern luxury hotel? Let us know, and we will advise you of great places to spend the night!
Visit South-East Poland to experience amazing Group Trips to Poland!
For example, Gdańsk, Kraków, Warsaw, and maybe Toruń, or Wrocław, are the household names of traveling in Poland. For good reasons, since they are wonderful cities with a magnificent history. But there is more! Martin's City Tours originate from Lublin, a hidden pearl in the South-East of Poland. Thus, we are proud ambassadors of Lublin and its surroundings. We like to get you off the beaten tracks.
Lublin and its surrounding area have many great adventures to offer. Kayaking on the Wieprz River or even through Lublin is just one example. Visit our ancient castles and palaces! You can choose to enjoy our museums or more hands-on: bake your own cebularz or fire a canon in Zamość. It's a great experience to walk the system of loess gorges in Kazimierz Dolny. Especially, the Root Gorge gives you the feeling of walking in a landscape from "The Lord of the Rings". Part of discovering Poland is having a meal in a typical Polish milk bar (bar mleczny), they serve delicious traditional Polish food. We have many in town, providing you a time-traveling experience to the days of Communism in Poland.
Did you know that Lublin houses the biggest independent brewery in Poland? Its name is Perła meaning pearl in Polish. You can visit both of their historical breweries with us.
Majdanek, Bełżec, and Sobibór… the Holocaust
The region of Lublin was used by the Nazis to execute Operation Reinhard, the mass murder of hundreds of thousands of Jews. Two extermination camps, a concentration camp, and many sub-camps were built in the area as a result. The sites of Bełżec and Sobibór camps are open to visitors, but the infrastructure is destroyed. On the other hand, a lot of the historical buildings of Majdanek (former Nazi concentration camp in Lublin) are preserved.
Tours Around Poland by Martin's City Tours provides multiple-day group tours about this topic. You will get an in-depth understanding of the brutalities of the Holocaust, you will visit the sites of the three main camps + multiple sub-camps. We bring you to mass execution locations, and you will visit a typical shtetl (a small town with a large Ashkenazi Jewish population before the Holocaust). If you have an interest in the history of WW2 and/or the Holocaust, then this tour is a must for you!
South, East, North, or West, we love to let you experience Poland in the best possible way during a stay tailored to the personal preference of your group. Tours Around Poland by Martin's City tours is here to help you organise a tour that will provide fun, relaxation, cultural experiences, and long-lasting memories.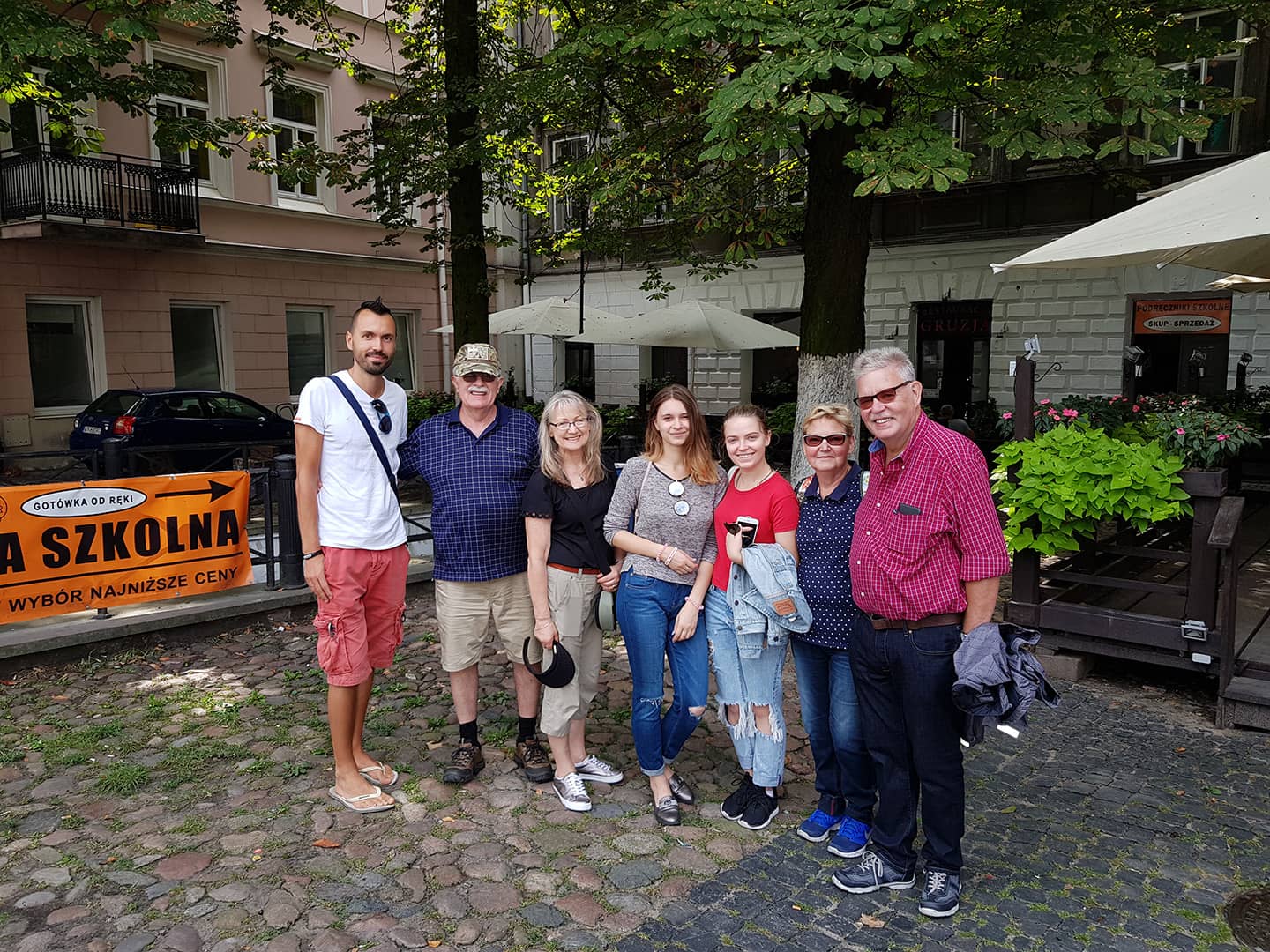 All our multi-day group tours to Poland itineraries will always include:
Airport transfers
English-speaking guides
Ticket fees for all scheduled activities
Bus transportation throughout the entire journey
Tour coordinators who will be on hand during all activities
Pre-departure Q&A
A 24/7 helpline in case of emergencies
To manage your expectations upfront, we kindly ask you to organise the following yourself.
Plane tickets
Travel insurance
Getting excited about enjoying your multi-day group tour in Poland together with us? Please contact us now, and we'll provide you with a tailor-made experience!
Tours Around Poland is part of Martin's City Tours.